Wolfram Archive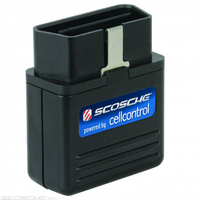 cellCONTROL
This safe driving system that disables the use of unsafe cell phone applications while driving. Innovative Bluetooth signaling blocks drivers from being able to text message, email, make phone calls and much more.
Purchasing information »Website »
| Sensor | Measures | Units | Range |
| --- | --- | --- | --- |
Thanks!
Thank you for contributing to the Wolfram Connected Devices Project.

All submissions are reviewed by our curation team. If approved, an update will appear on the site soon after.
OK
| | |
| --- | --- |
| Communication Protocol | |
| Power Source | |
| Battery Life (Standby) | |
| Battery Life (Active) | |
| Form Factor | desktop |
| Length | 2 in |
| Height | 7.75 in |
| Width | 5 in |
| Weight | 0.56 lb |
| Standalone | no |
| Price Range | $$$ |
| Data Storage Size | |
| Data Export Format | |
| Operating System Compatibility | All Android 2.1 and above, All BlackBerry 4.5 and above, All Windows Mobile 5 & 6, All Symbian S60 (3rd Edition) |
| Certifications | |
| Product Manual | |
| API Information | |
| Spec Sheet | |
Connection Information
Related Apps
Related Devices
Show More (3)
Show Less